How does this work?
We sell our grass-fed cows as live animals. You can buy a whole cow, half share, or a quarter share. Simply tell us your needs by completing our online form.
If I purchase a quarter what cuts will I get?
Although the hind quarter has more prime cuts, we sell "split sides " Each customer who purchases a quarter will get half of a front quarter and half of a hind quarter, ensuring an equitable balance of premium cuts.
So, how much does your beef cost?
Our beef is sold by hanging weight. The price per pound varies according to market, so just inquire for today's pricing. Steers currently average 400 pounds of hanging weight. We deliver the live animal at no cost to our processor, Chickasha Meat Company, and you pay them directly for the processing fees. Processing cost (subject to change) is $0.70 per pound of hanging weight, plus a $70 slaughter fee. ($17.50/quarter) and a $40 splitting fee for packaging sides and quarters ($10/quarter). You will find that your final cost per pound is not much more than heavily-processed beef at the supermarket.
Wow! How can you sell grass fed, all-natural beef so cheaply? What's the catch?
Selling local beef in quantity eliminates shipping costs, store overhead, and middleman markups. Being totally family-operated helps us keep our ranch overhead down so we can offer special pricing to our customers. You can buy more expensive all-natural, grass fed beef, but you'll find none better!
Does my payment to Rockin' D Ranch include the processing fee?
No. You will pay the processor directly when you pick up your meat.
Where will my beef be processed?
We want the cleanest, safest facility available, and have chosen the Chickasha Meat Company for processing our cattle. Chickasha Meat Company is a state-of-the art, USDA-approved processor, conveniently located just off I-44 in Chickasha, Oklahoma.
How much meat will I get?
The weight of every cow varies but on average our customers get around 130-150 pounds of packaged meat from a side of beef.
What cuts do I get?
Quarter shares have standard cutting instructions, while full and side share orders have some discretion over how the processor cuts the meat. See our online form for a look at the typical cuts and quantities produced per side.
Our family uses a lot of ground beef. Can we get more?
Sure! If you buy a whole or side of beef, you can elect to grind more into ground beef.
How will my beef be packaged?
Your beef will be cut to your specifications, wrapped in heavyweight butcher paper, then vacuum sealed and frozen at the peak of freshness.
Wrapped in butcher paper, AND vacuum packaged too?
Yes, vacuum-packaging beef extends the freezer shelf life, so your beef stays fresh and flavorful longer. Wrapping the beef in butcher paper before vacuum-sealing gives an extra degree of cushioning. This protects against tiny nicks that can occur when packaged beef is shuffled around in the freezer, helping to avoid freezer burn.
Can I fit all that beef in my freezer?
You'd be surprised. A side of processed beef typically fits in a 12 cubic foot freezer. A full beef typically requires at least a 14 cubic foot freezer. For those with limited space, a quarter generally fits in most refrigerator freezers. If you're considering a freezer purchase, we recommend an upright freezer. Upright freezers take less floor space than large chest-type freezers. They also provide easier access to various cuts of meat, reducing the amount of shuffling you need to do to make your selection.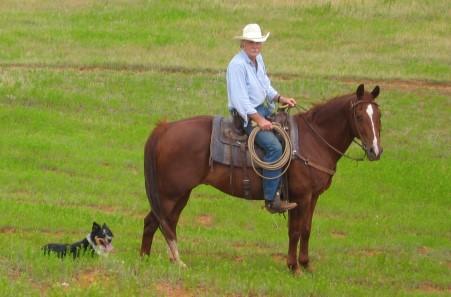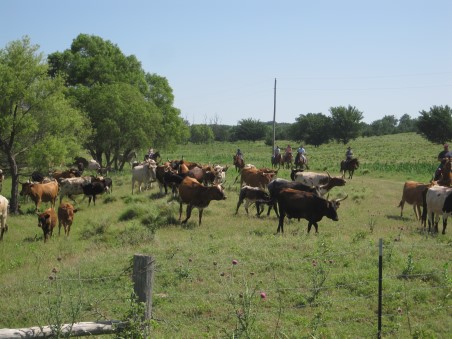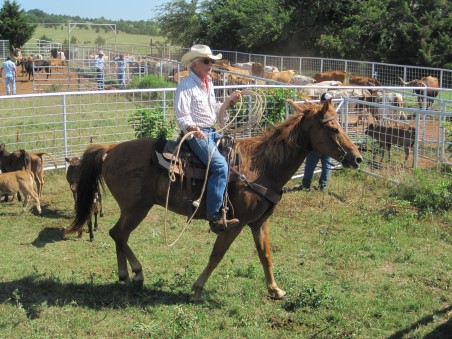 Katherine, I just wanted to let you know that my family and I LOVE the beef. We had hamburgers the first night we got our beef and they were excellent. The flavor was very good and my wife loves how lean it is. We tried the ribeyes... More...

Chris Hammond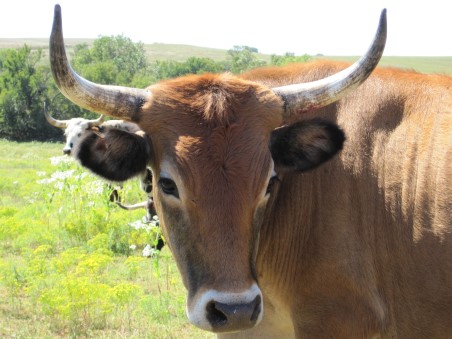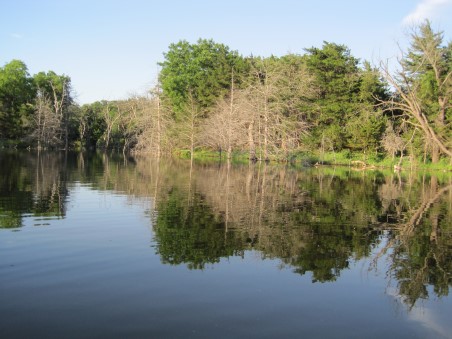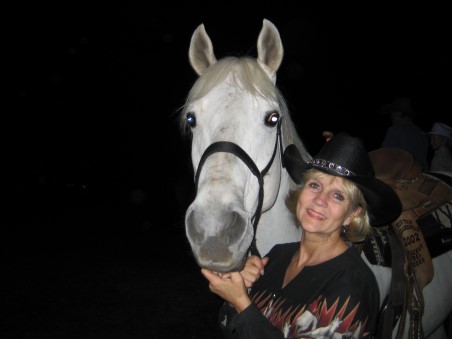 I want to thank you so much for the beef. This probably comes as no surprise to you, but the entire family looks forward
to "Steak Night". More...

Sincerely, Rex McLauchlin